Look at all the companies in the Rotterdam Reviews.
You can also write a review.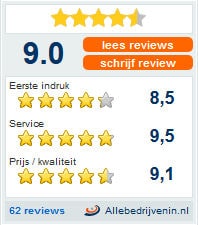 Buffalo NAS drive
The raid rapid nas
Bufalo started in 1990 with the production of nas systems that were moderately built hardware. Here, a chip in the system for the raid array. This has the advantage that the software is loaded later not having to deal with the raid. Buffalo has focused on small businesses and individuals to put an affordable product.
One notable product is the Buffalo DriveStation The Raid Mini Thunderbolt integrates two SSDs in 512GB or 1TB, RAID checked. The originality is that these very small and compact size.
The models of Buffalo
LinkStation

Kuro Box

TeraStation

to raid